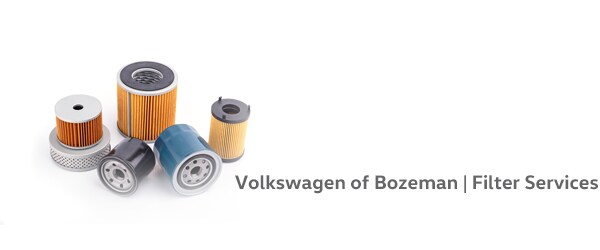 Genuine Volkswagen Air Filter Replacement
Why air quality matters for your engine.
It's important to have a high-quality air filter properly in place at all times, especially in the spring and summer. But why? Well, think of a Genuine Volkswagen Air Filter as a shield that helps keep air particles from your engine-the kind of particles that can get through, cause abrasion, and potentially damage inlet valves, piston rings, cylinder walls, and main bearings. And with dust, debris, pollen, and other airborne particles more common during the warm-weather seasons, now's the time to schedule a Genuine VW Air Filter replacement at your local VW dealership.
How do Genuine Volkswagen Air Filters ensure good air quality:
•
Filter out even the tiniest dirt particles down to 10 microns.
•
Specifically matched to the needs of each individual type of engine.
•
Comply with the stringent requirements of DIN standards (e.g. combustion behavior).
•
Are exactly matched to the relevant filter housing for an optimum seal.
•
Can save you money by helping to ensure optimum fuel consumption and longer engine life
Check your air filter if you notice your engine is not running smoothly, including whether it is running unevenly or if there's been an increase in idling speeds. Refer to your VW Online Owner's Manual to see when the air filter needs to be replaced in your vehicle.