Volkswagen Repair Shop and Service Center in Bozeman, MT
Is your vehicle due for service or in need of repairs? It's easy to make an appointment for service using our handy form here. Simply share a few details about your vehicle and when you would like to bring it in. Submit the form and you're all set. Don't forget to check out our monthly specials. Thank you for choosing Volkswagen of Bozeman and we look forward to seeing you soon!
*Please 
CALL for all appointments regarding Vehicle Recalls and Tire Swaps (seasonal tire change)* 888-597-0485
Your Home for Volkswagen Repair in Bozeman, Montana
No matter how reliable it is, your car won't last forever. Especially if you don't give it the attention, it requires to keep it running. Whether it is something as simple as an oil change or tire rotation, or something complex, like an HVAC service, you can trust your car with the Volkswagen repair shop at Volkswagen of Bozeman. Our team is here for you when you are ready to schedule your next service.
Our service center experts know what it takes to keep your Volkswagen moving throughout Bozeman. We are equipped with the right tools and parts necessary to get the job done right, every time. There is no job too big or too small for our team of Volkswagen maintenance experts. Our online service scheduler makes it easy to plan the time and date that work best inside your schedule, so your car gets the attention it needs.
Services We Provide
When it is time to give your Volkswagen a little love and affection, our team is here for you. Different mileage milestones require different services. Our team of experienced Volkswagen repair specialists keeps track of which jobs have been performed and which ones will be approaching on your next visit.
Common Service Repairs
Brake Replacement
Engine Service
Transmission Repairs
Oil Fluid and Filter Change
Tire Rotation and Balance
Battery Recharge or Replacement
HVAC Service
The best way to get more mileage out of your Volkswagen is to get it the service it needs when the time comes. Don't put off the service when your Volkswagen is ready. Schedule your visit with the Volkswagen repair specialists at Volkswagen of Bozeman and ensure your car gets the care it deserves from the team that knows it best. Fill out our online service scheduler and plan your next trip to Bozeman, Montana.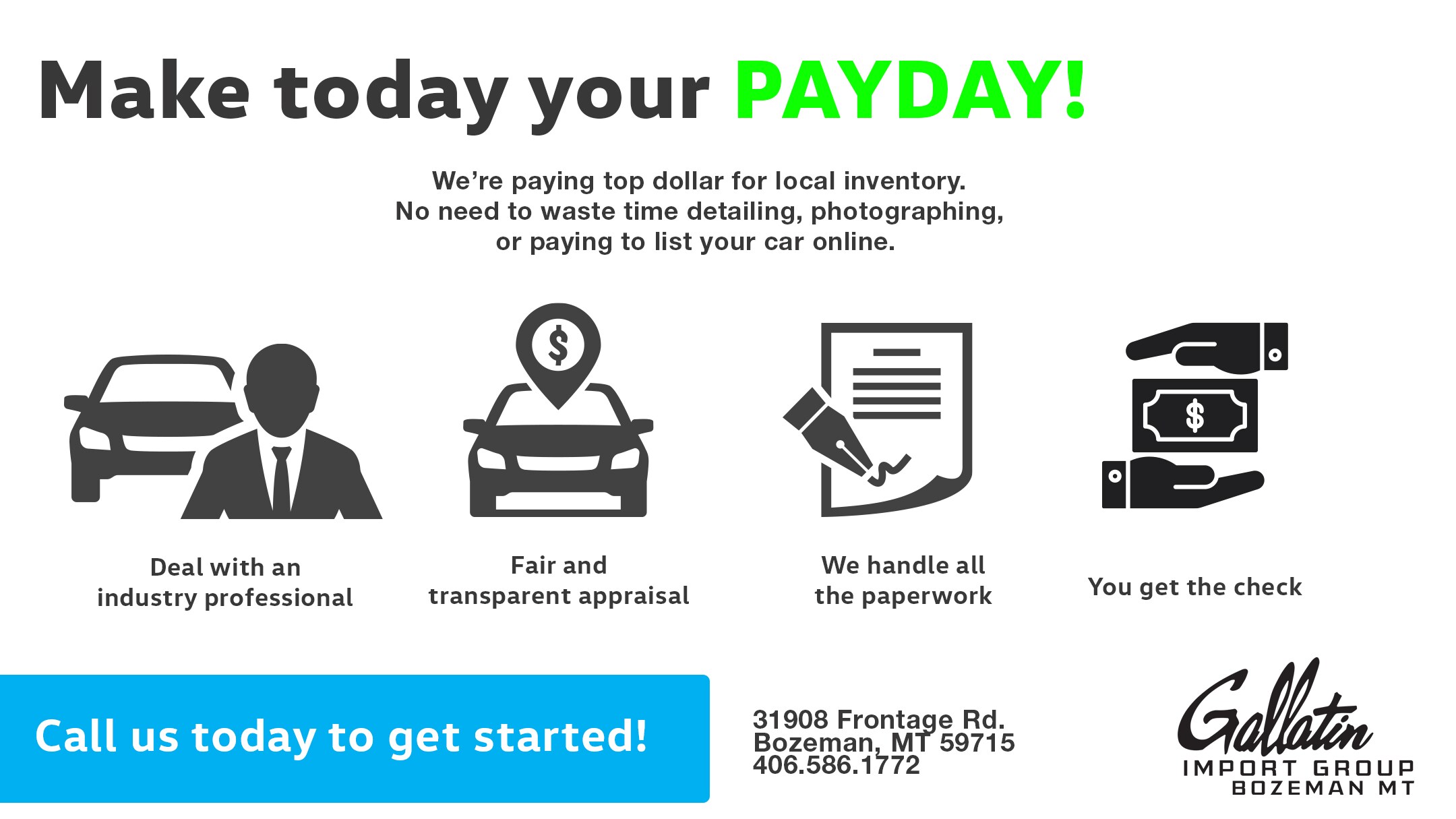 Accessing our Service Drive